2020 Honor Bowl Digital Program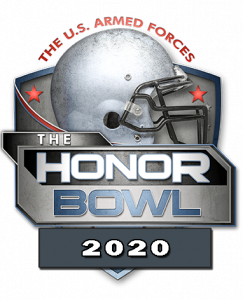 National High School Football Showcase
Southern California
September 4-5, 2020
Cathedral Catholic High School  |  San Diego, CA
Northern California
September 11-12, 2020
James Logan High School  |  Union City, CA
Learn More
Donate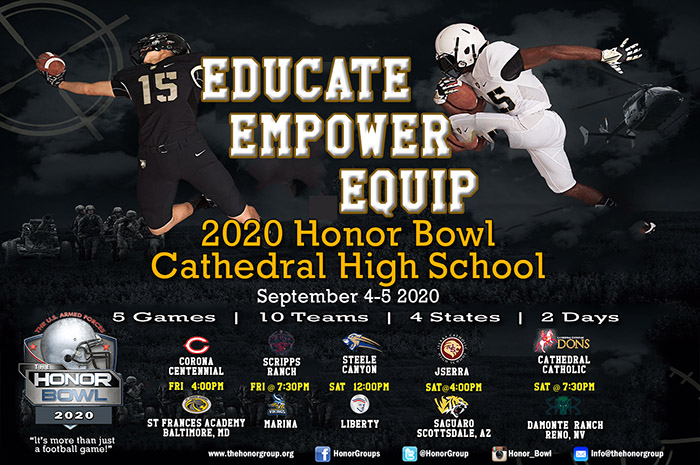 2020 SoCal Honor Bowl: Five Games |4 States | 2 Days
Welcome to the Eighth Honor Bowl, a national showcase that provides top high school football programs play in an event that is 'more than just a football game!' Cathedral Catholic High School in beautiful Del Mar Heights of San Diego will be the host for the fourth time and is a special location and is the 'home' of the SoCal Honor Bowl. 2020 SoCal will have a National Game of the Week with St Frances Academy traveling in from Maryland to play Corona Centennial!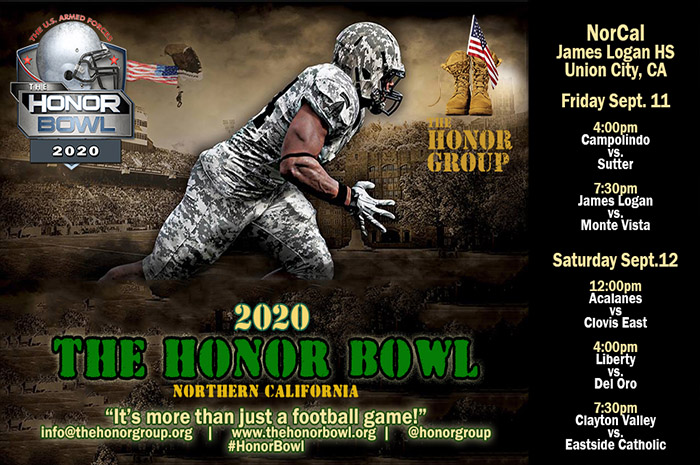 2020 NorCal Honor Bowl: Five Games |2 States | 2 Days
Welcome to the NorCal – East Bay Honor Bowl hosted once again by James Logan High School in Union City, CA. the 2020 NorCal Showcase will have five games played on two days. The majority of the games pit regional programs together with games that have schools that are excited to be part of The Honor Bowl because of the educational aspect of the Showcase. James Logan High School offers a great venue for The Honor Bowl and we are thrilled to be back.
Welcome to The Honor Bowl, America's finest High School Football Showcase. This is the 11th year for The Honor Bowl which started at Del Oro High School in the Sacramento area. Now after over 80 games with teams that have traveled from 8 states, The Honor Bowl continues to attract some of the best High School Football Programs in the U.S. Why? We bring an educational experience for athletes, coaches, the fans, and their communities about who the true heroes are: the men and women who volunteer to protect our freedoms and way of life!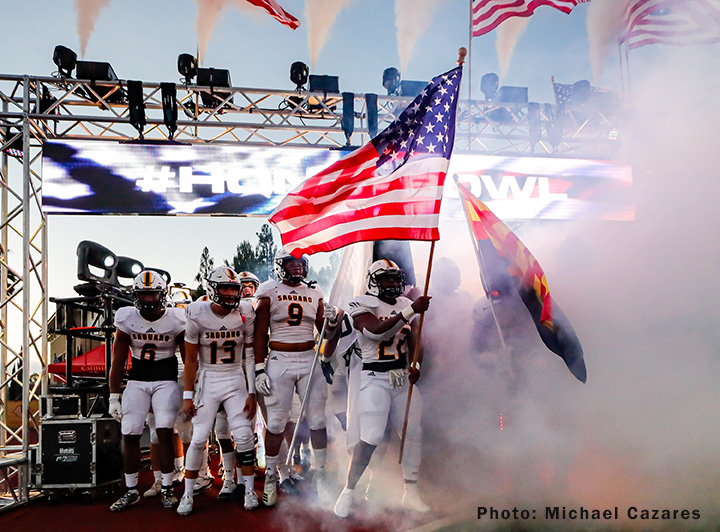 Camp Pendleton Experience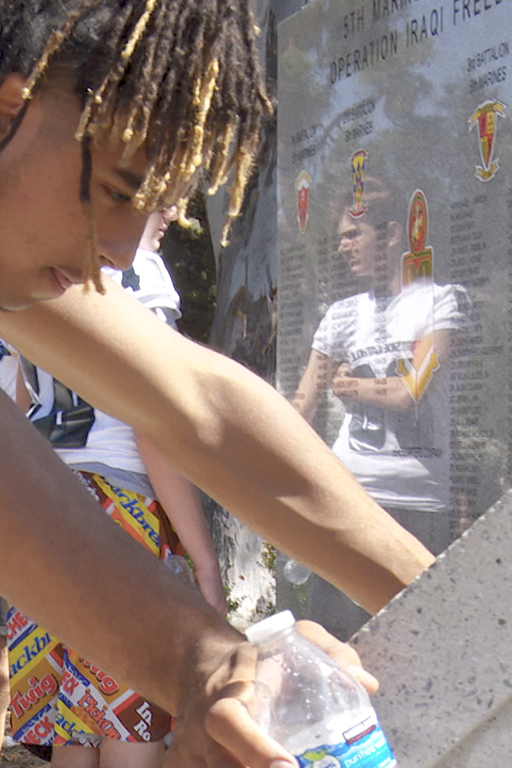 September 4, 2020
Teams that have expressed interest will have a behind the gates experience in the famed '5th Regiment Memorial Garden. Athletes and coaches will hear from Marine Command, wounded veterans, and Gold Star Moms. Surrounded by monuments of the fallen with a hill named "1st Sgt. Hill" which has crosses with names of those KIA from recent battles, those in attendance will leave with a strong memory of the sacrifices that these men and women volunteer to serve our great country.
"More than just a football game!"