Saguaro
Game Four
September 5, 2020  4:00 pm
Saguaro
6250 N 82Nd St
Scottsdale, AZ 85250
Head Coach: Jason Mohns
Mascot: Sabercats
2019: 11-2
AZ: #3
On behalf of the Scottsdale Unified School District Governing Board and all Scottsdale schools, we would like to welcome you to the 2019-2020 school year.  We are excited for the upcoming year as we will assuredly continue with Scottsdale's tremendous athletic successes and provide our student athletes with positive experiences that will become lifelong memories. As an organization, our goal is to ensure a safe environment for all of our stakeholders while focusing on fostering a culture of Character, Sportsmanship, and Respect.  Please keep in mind these core athletic values as we progress through our sports seasons and encourage your student athlete to focus on them as they compete.
Ann Achtziger
Principal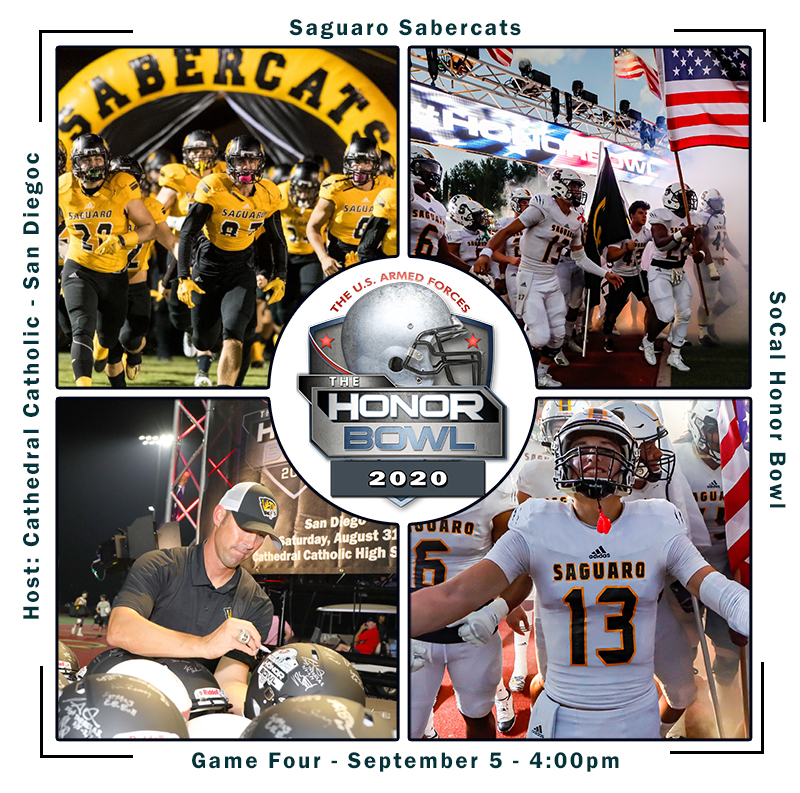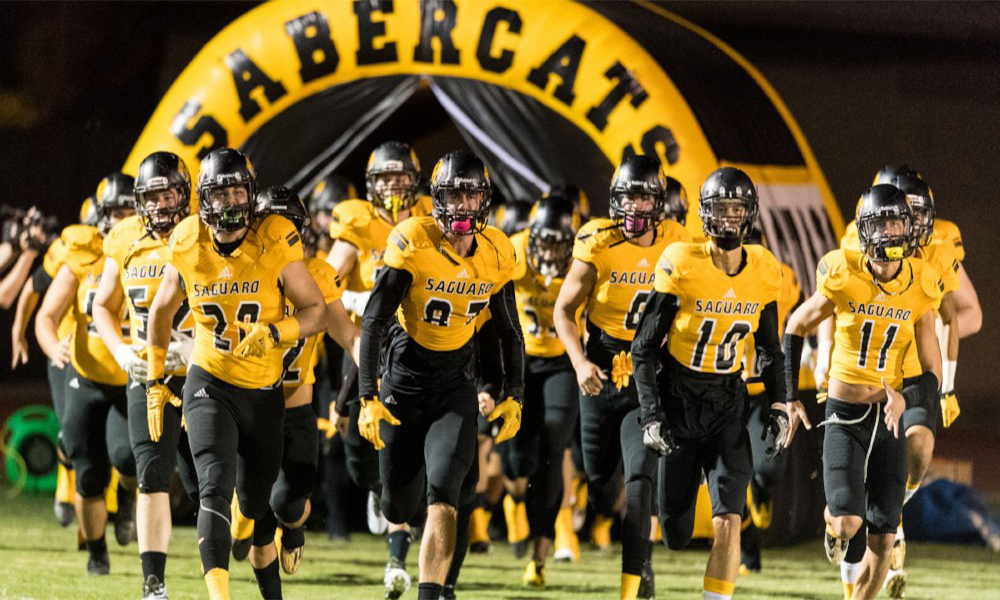 Visiting Saguaro will experience their third Honor Bowl. Led by storied and successful Head Coach Jason Mohns loves the energy and the experiences that this event provides along with a great game. The Sabercats had an amazing 2019 season with a 11-2 record with another Desert Sky League crown that led up to the first Arizona Open playoff where they came close to pulling out a victory over Chandler. The Sabercats will rebuild a roster that graduated 11 seniors with DI offers and a total of 19 DI seniors. The Sabercats will feature the 3 highest rated players in AZ in the 2021 class in DE Quintin Somerville, OT Bram Walden, and ATH Denzel Burke.
#BattleoftheCats will be a game that will one not to miss!