St Frances Academy
Game One
September 4, 2020  4:00 pm
St Frances Academy
501 East Chase Street
Baltimore, MD. 21202
Head Coach: Henry Russell
Mascot: Panthers
2019: 11-1
MD: #1 | National #5
God has entrusted your sons and daughters to the care of your home and the care of this school.This quote from the Book of Proverbs gives us both a clear understanding of this responsibility and how to carry it out. However, as parents and guardians, you must be fully invested in the mission of Saint Frances Academy and all the guidelines that have been put in place by the school to ensure the success of that mission. In other words, it is the philosophy of Saint Frances Academy that the education of our young people is a partnership between the school and the home. 
B. Curtis Turner, Ed. D.
Principal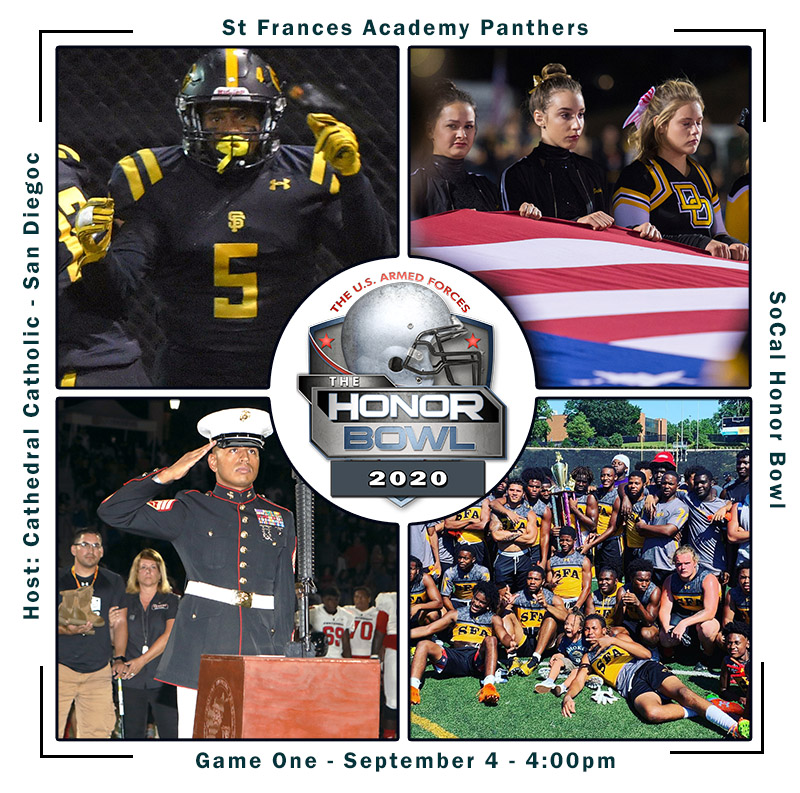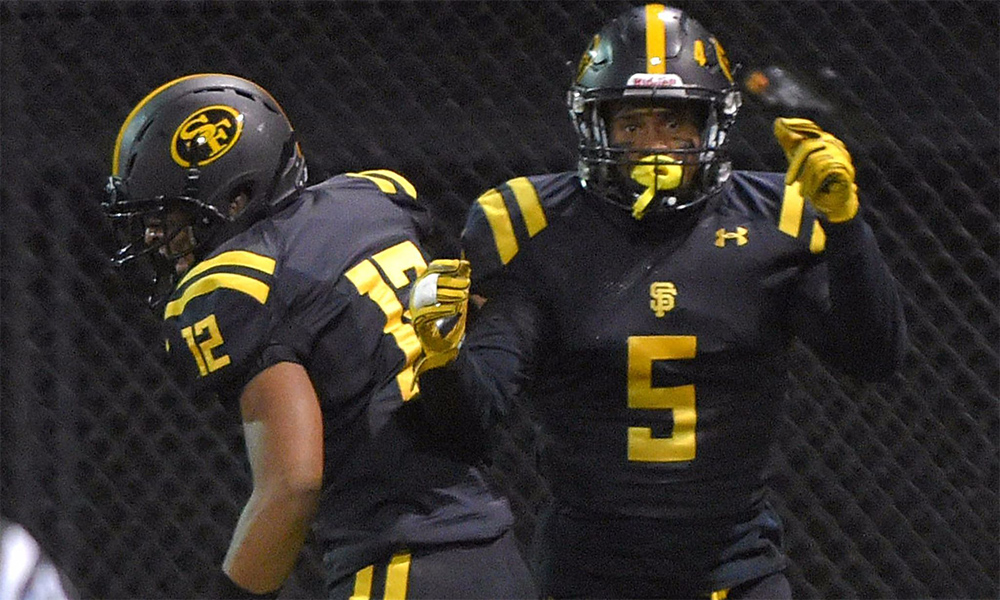 The visiting St Frances Panthers are traveling from Maryland making their first trip to The Honor Bowl when they face the Huskies in this stellar game. Head Coach Henry Russell jumped at the chance to travel to San Diego and be part of The Honor Bowl and play Centennial. The Panthers are an independent team and play a national schedule and were 11-1 for the 2019 season. Their final rankings were #1 in MD and #3 Nationally. Clinton Burton Jr is one of the top CB in the '21 class and recently committed to Florida. OLB Aaron Willis will fill the middle and announced he will play for Alabama. DT Katron Evans, OLB Jamon Dumas-Johnson and OG Delfin Castillo will be other Panthers to watch in 2021!
#EastvsWest – This game pits two well coached and athletic teams who compete every week.