Cathedral Catholic
Game Five
September 5, 2020  7:30 pm
Cathedral Catholic
5555 Del Mar Heights Road
San Diego, CA  92130
Head Coach: Sean Doyle
Mascot: Dons
CA: #20
Cathedral Catholic High School has a rich heritage comprised of 60 years and three campuses. Cathedral Girls' High School, located in downtown San Diego, was founded in 1943. In 1970 Cathedral Girls' merged with University High School, founded in 1957, on the campus in Linda Vista. In 1986, University High School became University of San Diego High School (nicknamed UNI or USDHS.) In 2005, UNI transitioned to the Carmel Valley campus, and took on the new name, Cathedral Catholic High School (CCHS.)
No matter what campus you were on…. Once a Don, Always a Don.
Kevin Calkins
Principal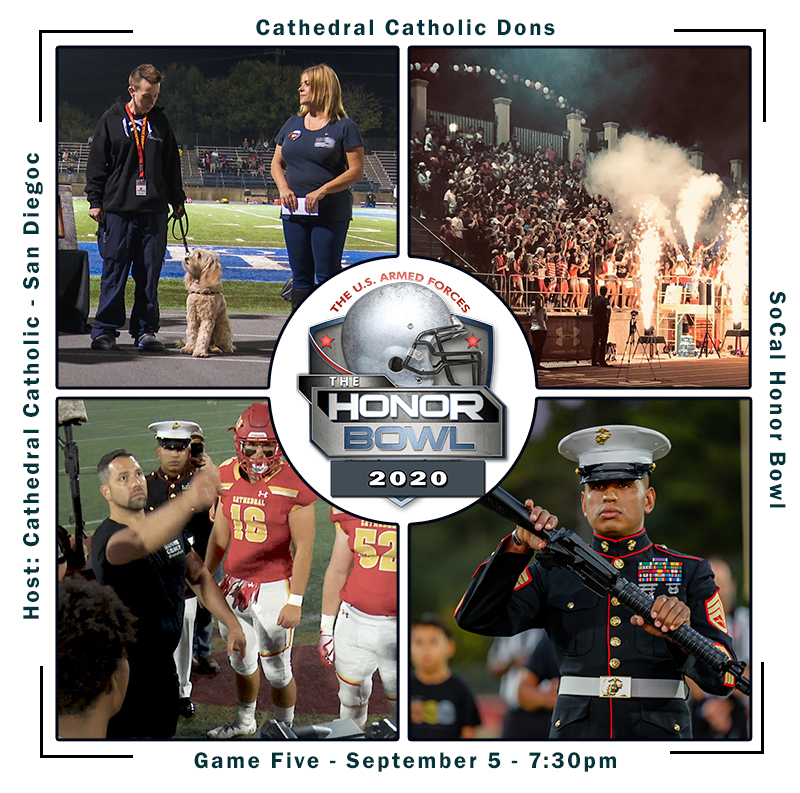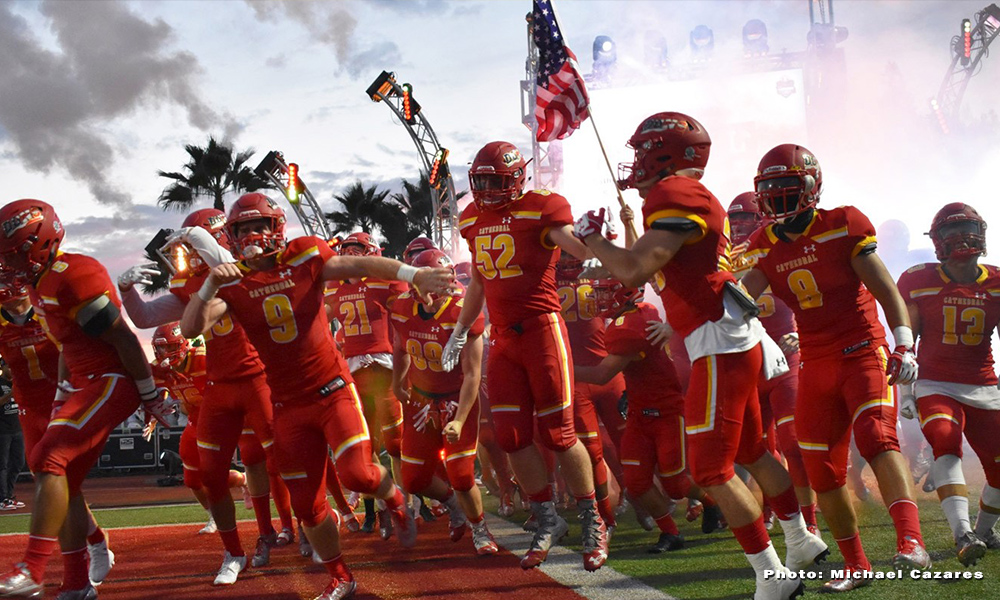 Home team and Host School Cathedral Catholic Dons will field a strong team behind Head Coach Sean Doyle. The Dons are a well prepared and coached team who ended their 2019 season as 8-3 Western Football League Champions. A new era will begin with QB Charlie Mirer, a rising junior to lead the Dons. RB Christian Hall and WR Colman Smith should generate offensive stats and MLB Lukas Otineru and FS Malachi Williams will put in the stops on the defensive side of the ball.
#SoCalvsReno – This game will be a compelling finale with the Home Crowd of Cathedral Catholic!