Acalanes
Game Three
September 12, 2020  12:00 pm
Acalanes
1200 Pleasant Hill Rd
Lafayette, CA 94549
Head Coach: Floyd Burnsed
Mascot: Cougars
2019: 9-3
CA: #189
The mission of Acalanes High School is to develop responsible, productive, informed citizens who appreciate and respect their own and others' uniqueness and worth. In 1938 local voters approved to build Acalanes High School District.  Built in 1940 by the Works Progress Administration, Acalanes was the first of four comprehensive high schools in the Acalanes Union High school District (AUHSD). Heralded for its unique architecture design for its time, the Museum of Modern Art selected Acalanes for its "Built in the USA" exhibit in 1945 as "an important early showcase of Modern buildings in the United States".
Travis Bell
Principal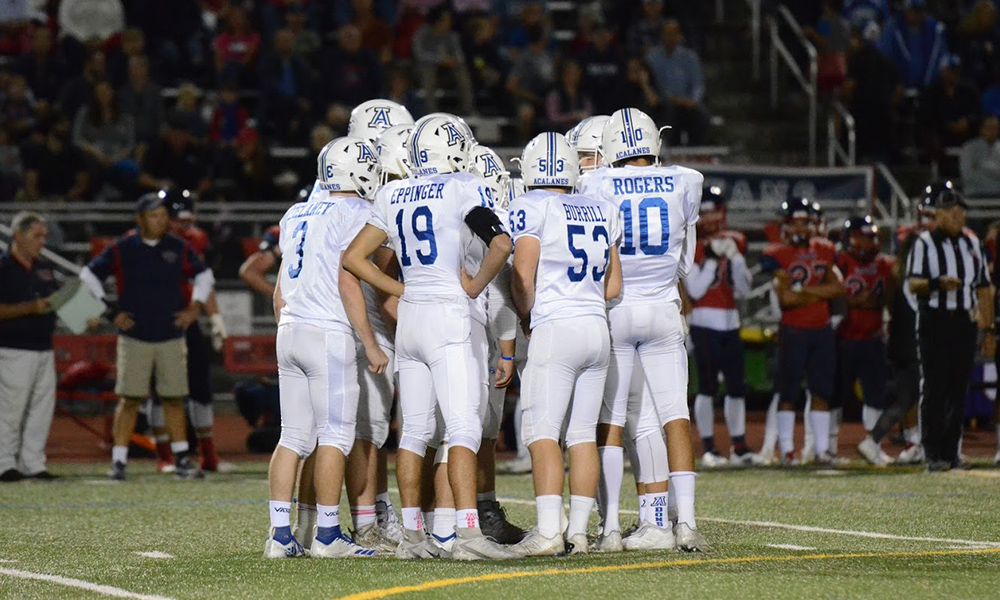 Home Team Acalanes Dons travel in from Lafayette.  Head Coach Floyd Burnsed will lead his team who finished in a 3-way tie in the tough Diablo Foothill League and made it into the Semifinals in the CIF NCS DIV sections. Returning rising senior QB Brady Hutchinson is looking forward to his senior year after passing for 2,646 yards and 29TDs. RBs Dane Jensen and Nic Rossi will carry the ball and will contribute. On defense, OLB Niko Cortessis (Sr) and DE Joey Carrillo (Sr) will do what they can to stop drives.
#BayAreavsFresno – East Bay and Fresno Battle It Out!