Steele Canyon
Game Three
September 5, 2020  12:00 pm
Steele Canyon
12440 Campo Rd
Spring Valley, CA 91978
Head Coach: Scott Longerbone
Mascot: Cougars
2019: 9-2
CA: #75
Steele Canyon High School, A California Charter School, was founded on the belief that all students can learn and are entitled to a rigorous and relevant curriculum in an atmosphere that promotes individual self-worth and character development.
Take care of yourself. Take care of each other. Take care of this place.
Scott Parr
Principal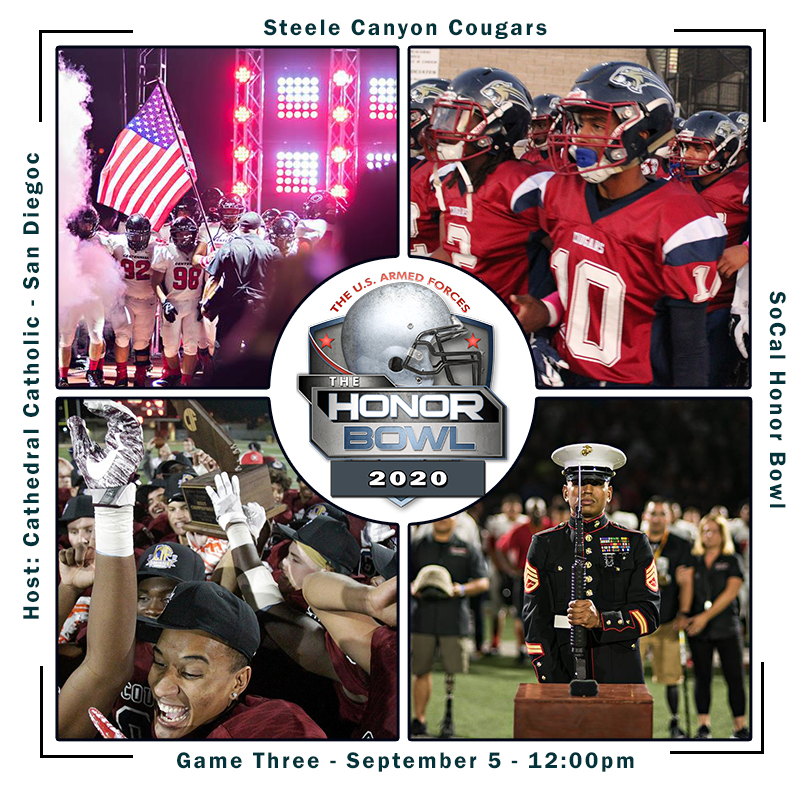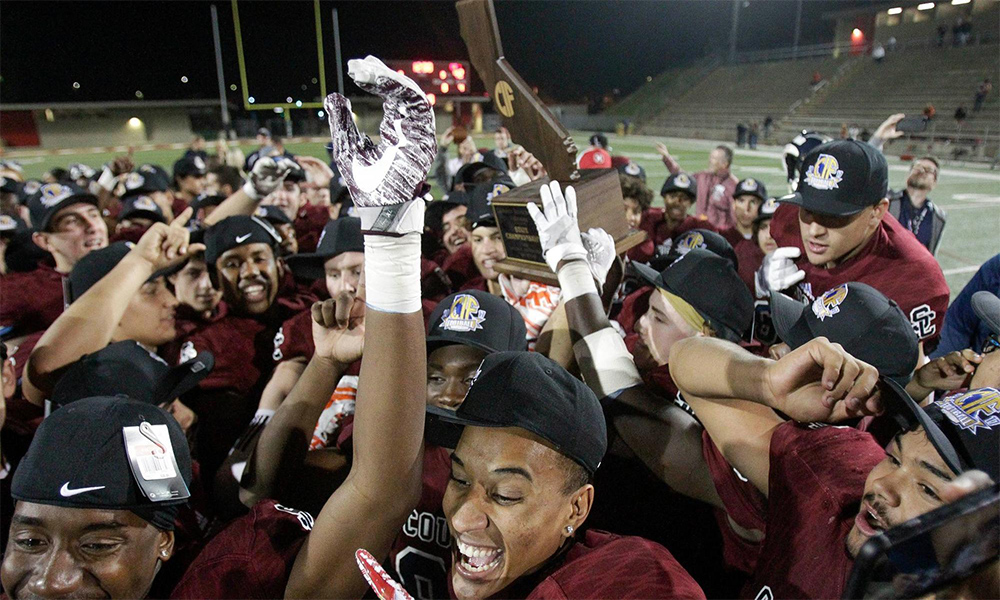 Home Team Steele Canyon are about 30 minutes from Host Cathedral Catholic High School and will be the HOME team for the third game of the 2020 Honor Bowl. Head Coach Scott Longerbone is excited to have the opportunity to experience why we say The Honor Bowl is 'more than just a football game!' The Cougars were 9-2 in 2019 and are in the tough Grossmont Hills league where they ended up in 2nd. Steele Canyon were in the quarterfinals of the CIF-SD DI sections as well. Returning QB Elia Kirismasi will lead the Cougars in 2020.
#SanDiegovsKern – This will be a tasty game one on the second day of the SoCal 2020 Honor Bowl.