Scripps Ranch
Game Two
September 4, 2020  7:30 pm
Scripps Ranch
10410 Falcon Way
San Diego, CA 92131
Head Coach: Marlon Gardinera
Mascot: Falcons
2019: 12-1
CA: #162
Scripps Ranch High School is one of 18 high schools in the city of San Diego. It is one of two high schools in the Mira Mesa/Scripps Ranch section of the city, an involved community which places great value on strong academic standards. The school enrollment of 2148 students includes approximately 20% who live outside the residential area.
Nicole DeWitt
Principal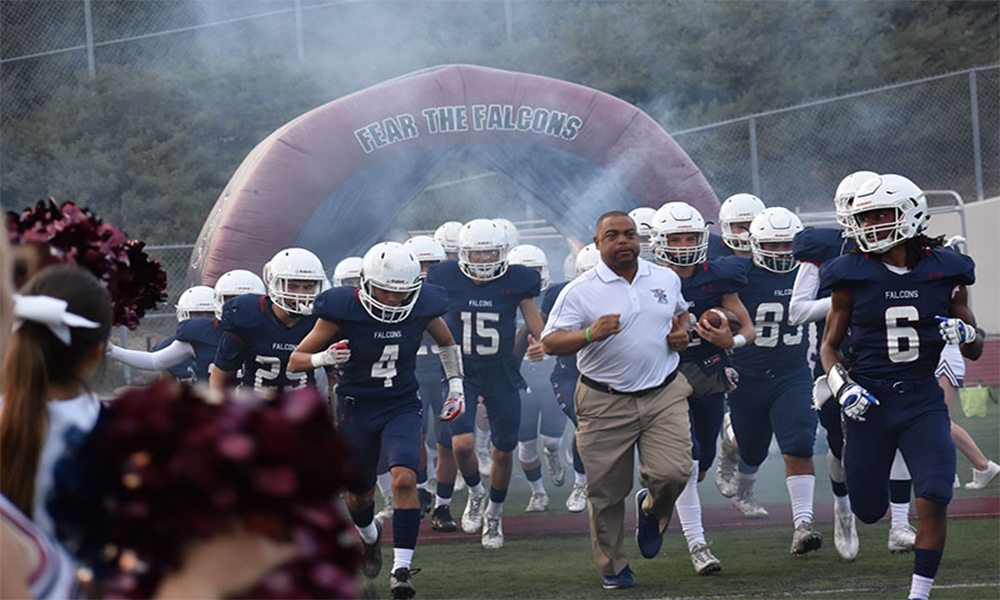 Home Team Scripps Ranch hails from San Diego led by Head Coach Marlon Gardinera and looks forward to be in their first Honor Bowl as well! The Falcons had a great 2019 season with a 12-1 record and gained another City Football League championship banner. The Falcons were CIF-SD DIII finalists and should bring a competitive team for the 2020 season led by QB Luke Durkin who had 2185 yards with 20 TD. RB Nicholas Gardinera (1783 yards 26TD) will be a power back that had a productive junior season. Watch for S Riley Merrigan who led the Falcons in tackles.
#EastvsWest – This game pits two well coached and athletic teams who compete every week.