Liberty
Game Three
September 5, 2020  12:00 pm
Liberty
925 Jewetta Ave
Bakersfield, CA 93312
Head Coach: Bryan Nixon
Mascot: Patriots
2019: 10-2
CA: #48
At Liberty High School, our partnership among the staff, students, parents, and community is committed to:
Establish and maintain the expectations of personal excellence and responsibility for all students

Help students demonstrate mastery of state and district standards through their achievement on formative and summative assessments; and

Provid a school-wide intervention system that supports our students' success
Libby Wyatt
Principal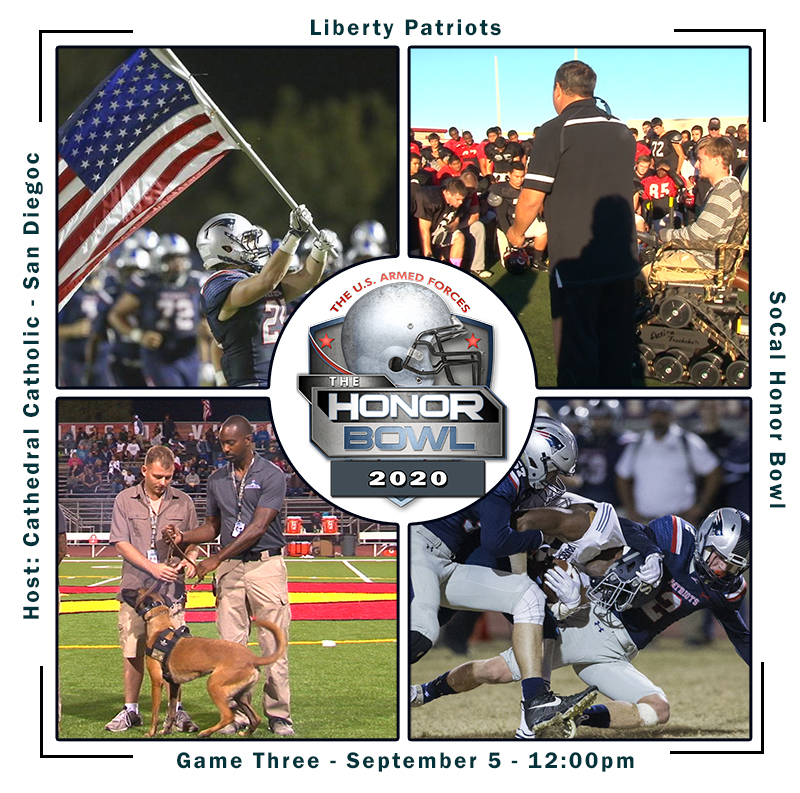 Visiting Liberty Patriots were invited to The Honor Bowl and Head Coach Bryan Nixon immediately responded with an emphatic Yes! Liberty hails from Bakersfield, a region that has never been represented in this national showcase. The Patriots were 10-2 and were Southwest Yosemite League Champs as well as CIF CC DI Semi Finalists. Liberty will have QB Haden Mann who had 1,530 yards with 11 TDs. Both RB Prentice Boone (982 yards, 5 TDs) and WR Jason Oliver should extend their offensive prowess in the 2020 season. ILB Brady Anderson will continue to make stops to help the Patriots on the defensive side.
#SanDiegovsKern