Centennial
Game One
September 4, 2020  4:00 pm
Centennial
1820 Rimpau Avenue
Corona, CA 92881
Head Coach: Matt Logan
Mascot: Huskies
2019: 9-3
CA: #5  | National #20
Centennial is a special place where students get an incredible education and overall high school experience. The energy in the classroom is excellent as teachers welcome students with great positivity and students come ready to learn. One of our main efforts this year is to connect with our community and allow everyone to see the amazing things happening everyday on campus.
Thank you for helping us make Centennial an incredible place for students!
Dr. Alexis Barile
Principal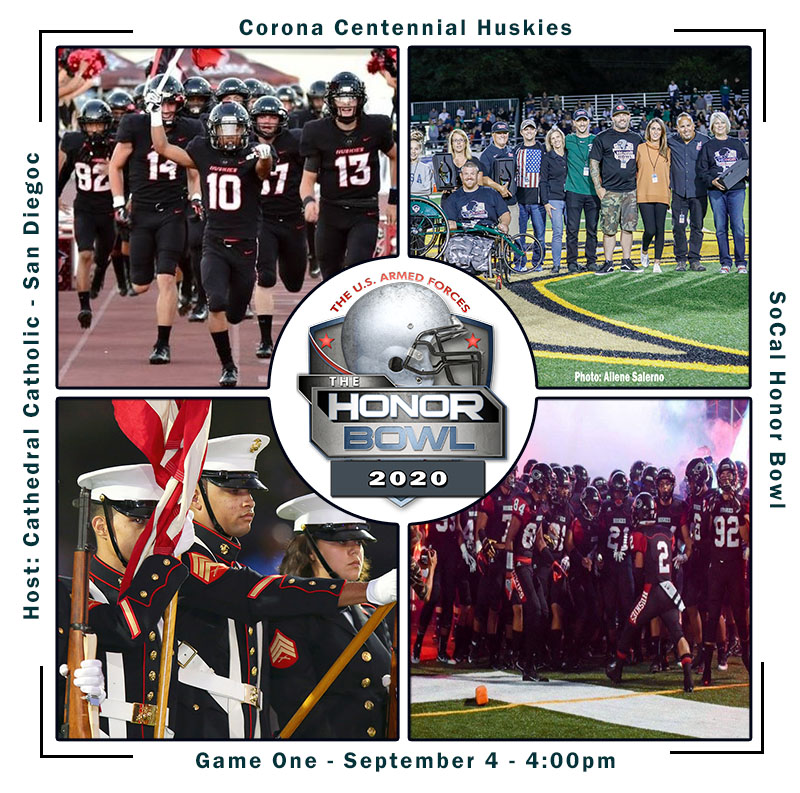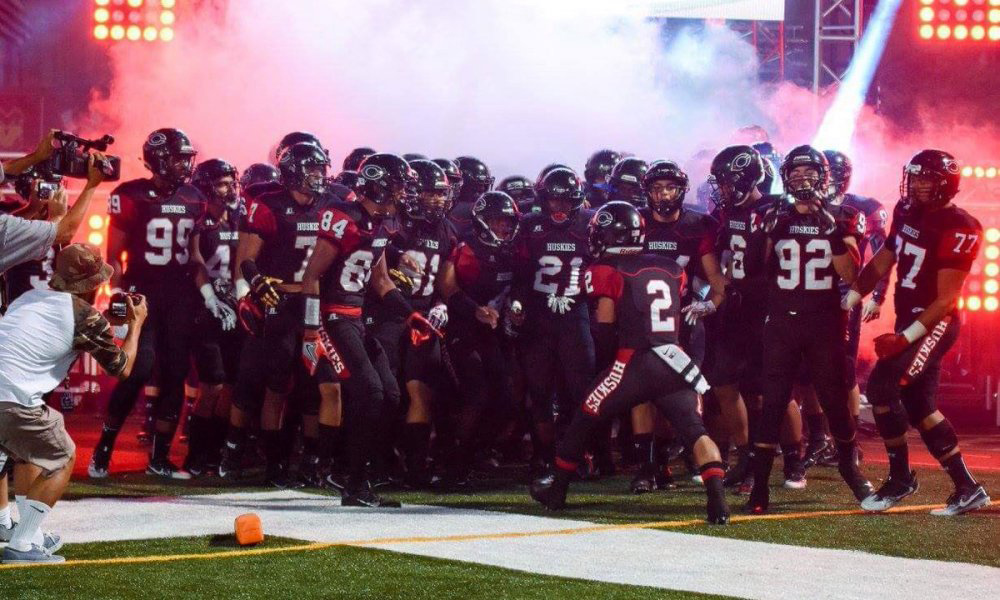 Centennial will be back in The Honor Bowl in 2020 and we can't be happier! Head Coach Matt Logan, his staff, athletes, school and community have supported the mission of The Honor Group since 2013. The Huskies were 9-3 in 2019 gaining another Big VIII League banner and final rankings were CA #5 and #20 Nationally. DE Korey Foreman, #2 Nation, will be a force on defense.  Jake Retzlaff takes over at QB and will rely on WR Brandon Alvarez and WR Julian Nixon. Speedster RB Seven McGee, an Oregon Commit, will be a player to watch as well for the Huskies.
#EastvsWest – This game pits two well coached and athletic teams who compete every week.